The Doctors as Integrative Family Care are paving the way to a new era of affordable, personalized family health care.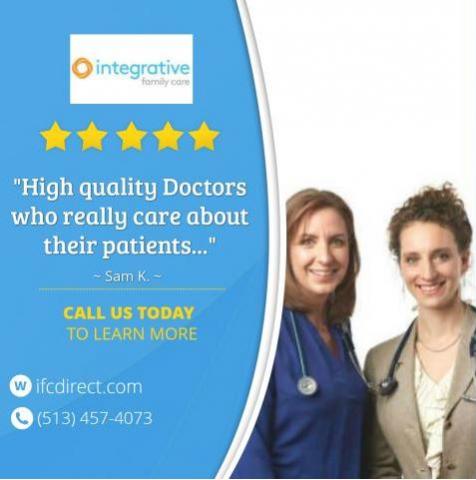 Cincinnati, United States - March 17, 2018 /PressCable/ —
While March is Women's History month, just as much pride and respect should be attributed to those women who are making an impact now, and for our future. We live in an era of painfully high healthcare costs, impersonal care, and often very long waiting periods. While there is no shortage of reasons for this, nor a lack of opinions on how to improve it, there ARE a few people who are doing something about it.
Physicians Amy Mechley and Eleanor Glass are leading the way with a novel concept: Doctors provide personalized care directly to patients, without the need for insurance agencies. Interesting how an idea that some would see as retro is now an innovative path forward.
These Doctors founded Integrative Family Care in order to serve Cincinnati residents with preventative, urgent, ongoing, and specific care. They provide many services for a single fee, which patients can pay annually or monthly. One glance at the membership coverage, and it is clear that there is a strong focus on patient access to the Doctors. This single attribute helps Integrative Family Care to stand apart from most conventional Doctors' Offices in 2018.
When asked about her experience with the Integrative Family Care, one patient said "Warm, personalized practice with easy and fast appointment scheduling and text message access directly to your doctor. Dr Glass was really easy to work with, she called me back right away while we were out of town, spent plenty of time talking through everything and then called in the prescription I needed right away."
As health insurance premiums continue to increase, the need for affordable care will become more prevalent as well. Doctors Glass and Mechley are well positioned to serve this growing need in the marketplace. For those interested in learning more, there is an Information Session held at their office on March 21, and April 18 at 5:30pm (respectively). They can be reached at (513) 457-4073 for inquiries.
Contact Info:
Name: Dr Glass & Dr Mechley
Organization: Integrative Family Care
Address: 2200 Victory Pkwy Suite 603, Cincinnati, Ohio 45206, United States
Phone: +1-513-457-4073
For more information, please visit https://ifcdirect.com/
Source: PressCable
Release ID: 315923